John Johnson and Very Intensive Productions have just announced the release of Three Points of Contact, a new conceptual album featuring songs from a musical of the same title by Ryan Scott Oliver. The new recording will be released February 8 via Spotify, Apple Music, and all streaming platforms.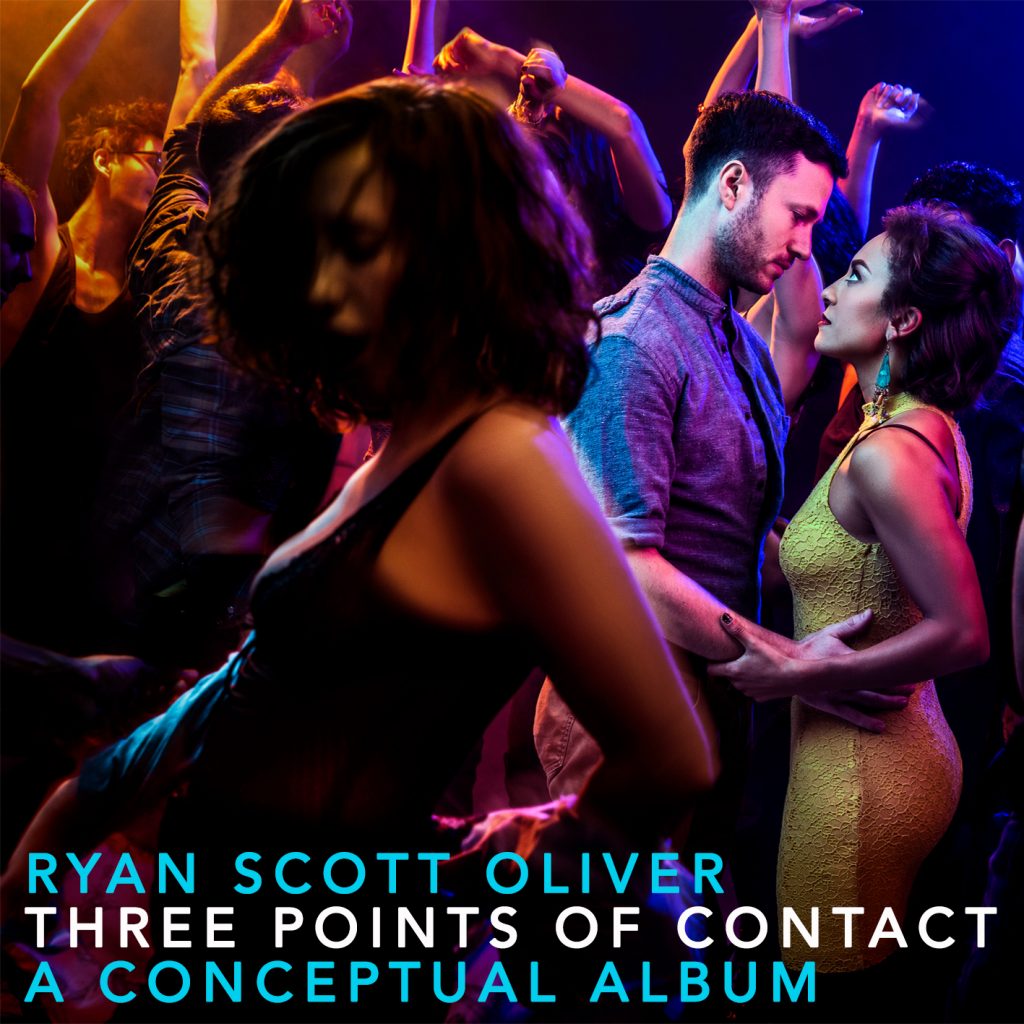 Three Points of Contact will feature an impressive line-up of theater stars including (in alphabetical order) Kerstin Anderson, Ben Crawford, Gavin Creel, Katie Rose Clarke, Jenn Colella, Ben Fankhauser, Drew Gehling, Cory Jeacoma, Jay Armstrong Johnson, Taylor Iman Jones, Jo Lampert, Lindsay Mendez, Bonnie Milligan, Eric William Morris, Solea Pfeiffer, Isaac Cole Powell, Ethan Slater, Wesley Taylor, Emmy Raver-Lampman, Ryan Scott Oliver, Emily Rogers, Colton Ryan, Ryan Vasquez, Jessica Vosk, and Daniel Yearwood – with Ian Fairlee, Adam Levy, Mary Claire Miskell, David Park, Bethany Perkins, and Josephine Spada.
BroadwayWorld exclusive: Listen to Gavin Creel sing "The Last Love Song"
And the check out Jenn Colella singing "Girl in Camouflage" over at BroadwayBox.com.
The track listing is as follows:
1: "Pooch and Amy" – Jay Armstrong Johnson, Taylor Iman Jones, Adam Levy and Ensemble
2: "Mama, Let's Make a Porno" – Ben Crawford, with the Boys
3: "Girl in Camouflage" – Jenn Colella, with the Girls
4: "Recovery" – Emily Rogers
5: "Validation, as a Rule" – Ethan Slater, with the Ensemble
6: "When You Go" – Isaac Cole Powell, with the Ensemble
7: "Steps in the Snow" – Katie Rose Clarkeand Drew Gehling, with the Ensemble 8: "Brave Woman" – Eric William Morris, with the Boys
9: "Pleasure in the Desert" – Bonnie Milligan, with the Ensemble
10: "A Ball of Gold in Blood Sky" – Colton Ryan
11: "How We Grow" – Ben Fankhauser, Jessica Vosk, Emily Rogers, Daniel Yearwood
12: "Broken Machine" – Cory Jeacoma
13: "We Just Work Together" – Ryan Scott Oliver and Lindsay Mendez
14: "She Means to Bleed You Dry" – Emmy Raver-Lampman, with the Girls
15: "I Don't Want to Be Sad Anymore" – Lindsay Mendez
16: "Tastes like Misery" – Wesley Taylor, Kerstin Anderson, with the Boys
17: "Good Love" – Solea Pfeiffer and Ryan Vasquez
18: "The Last Love Song" – Gavin Creel, with Jo Lampert