RSO's WE FOXES will receive three developmental opportunities this fall: a staged concert reading in Michigan, a concert reading in London, and culminating in the first fully-produced developmental production in Utah.
#  #  #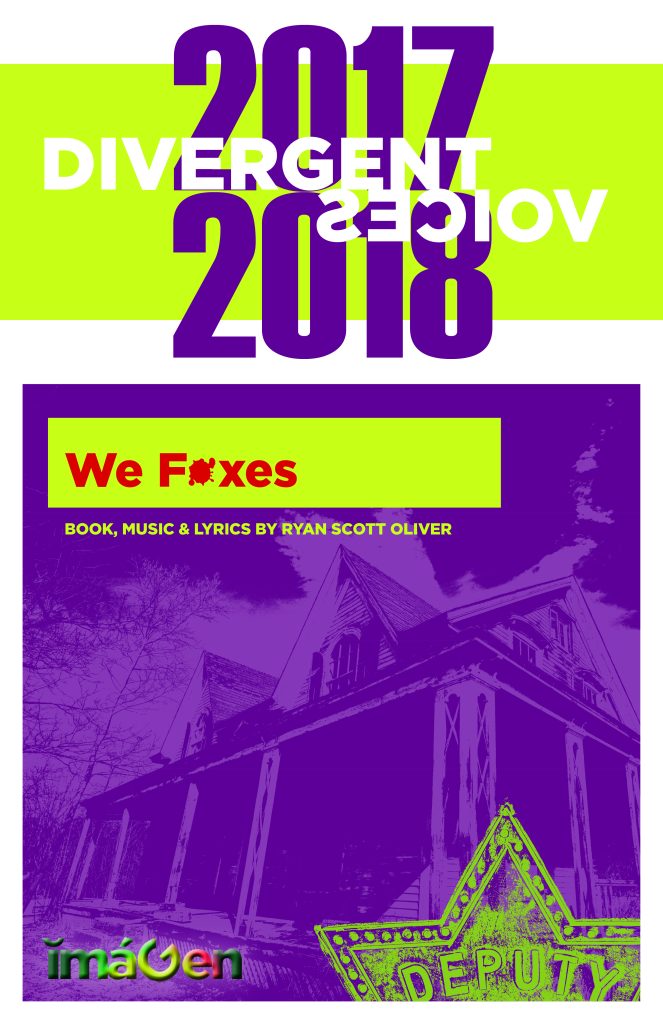 September 22-24 at Michigan State University
MSU College of Arts and Letters' Department of Theatre and MSUFCU Institute for Arts & Creativity at Wharton Center presents a staged concert reading of WE FOXES, directed by Marshall Pailet (Triassic Parq, Claudio Quest, Baghdaddy) and with dramaturg Matthew Schneider, accompanied by a five-piece band.

Special guest KATIE THOMPSON reprises her role as Vesta alongside special guest WADE McCOLLUM as Sheriff Quimby.
At the PASANT THEATRE
Friday, September 22, 2017 at 7:30pm
Sunday, September 24, 2017 at 2:00pm
Tickets are available from the Wharton Center Box Office, 1.800.WHARTON, whartoncenter.com
Get more info on the MSU presentation here.
#  #  #
LONDON: LIVE AT ZEDEL

We Foxes comes to Live at Zédel this September in a one-night-only concert reading.
This production coincides with the production of Ryan's 35mm: Musical Exhibition at The Other Palace.
Cast will be announced shortly.  For more information, click here.
#  #  #
OCTOBER 6-14 AT WEBER STATE UNIVERSITY IN UTAH
We Foxes will be presented in its first fully-produced form on Oct. 6-7 and 10-14 at 7:30 p.m. with a matinee performance on Oct. 14 at 2 p.m.  The production is directed by Cody Walker.