RSO and Very Intensive Productions are pleased to announce the release of Future Demons, an album of songs based on tales by acclaimed 1950s psychological horror author Shirley Jackson, composed by Ryan Scott Oliver with words by Jackson and Oliver. The new recording is available now (October 9) via Spotify, Apple Music, and all streaming platforms.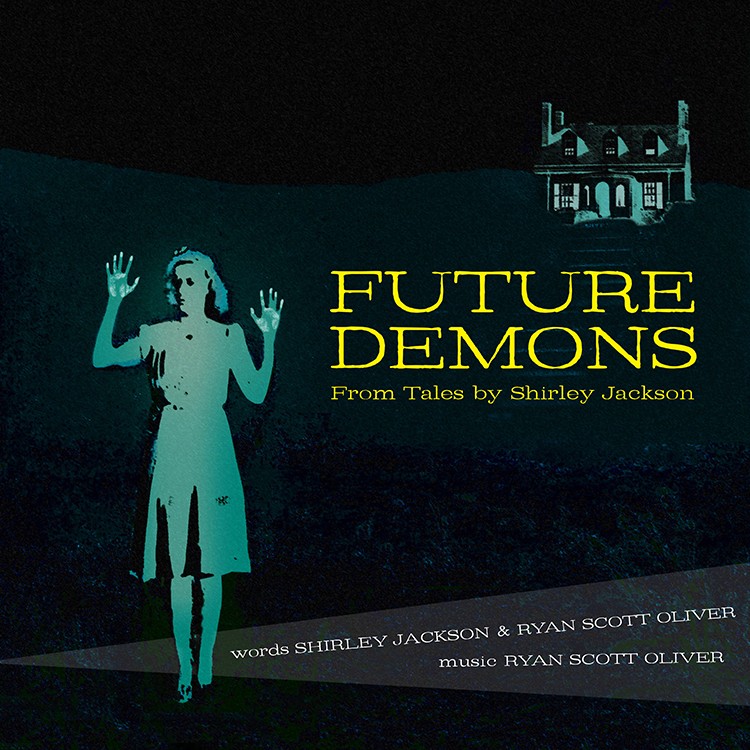 DOWNLOAD THE COMPLETE LINER NOTES AND LYRICS
Among the stories included in the spooky collection:
In "My Life with R. H. Macy," a young woman gets a job working at a dystopian department store where everyone's called Miss Cooper and sales associates go missing all the time.
In "What a Thought," a man is enjoying an evening at home with his husband, when he gets the thought, "I should kill him."
In "The Story We Used to Tell," two women become trapped in a photograph and must fight for their lives to escape.
REVIEWS
"An object of enduring fascination, RSO reacts to her world with protean glee, producing a kind of endlessly evolving music that is breathtakingly exciting, making its listeners almost part of the process of its invention.  Yet, though he gallantly preserves much of her texts in each of his masterfully modernised, transformed and crafted lyrics, it all sounds – as ever – like totally him, and no-one else." — BritishTheatre.com
"'What a Thought' by Ryan Scott Oliver and Shirley Jackson plays with the merry murderousness of couples stuck together for way too long during quarantine. The increasingly hilarious daydreams of violent retribution tap right into the increasingly dark humor we're all using to deal with these days." — Broadway World Album Review
"Ryan Scott Oliver and Shirley Jackson's 'What A Thought,' performed by Oliver and by Jay Armstrong Johnson, is a riotously funny account of the effects of isolation, when a loving couple are driven to consider murdering each other." — Reviews Hub
PRESS AND MORE
PLAYBILL: Lindsay Mendez introduces RSO's write-up of Future Demons
BROADWAY.COM: Check out a sneak peak on Broadway.com!
Jackson's work was the basis of the hit Netflix series The Haunting of Hill House and the classic Robert Wise-directed film The Haunting. She is also the author of the iconic short story "The Lottery," and was the subject of the recent film Shirley, executive produced by Martin Scorsese and starring Elisabeth Moss.
Future Demons will feature an impressive line-up of theater stars including (in alphabetical order) Kerstin Anderson, Britney Coleman, Jessie Hooker-Bailey, Victoria Huston-Elem, Jay Armstrong Johnson, Gerianne Perez, Catherine Ricafort, and Heathcliff Saunders — with Allie Boyle, Nicole DeLuca, Caitlin Doak, Samantha Ferrara, Alina Fontanilla, Adam Magnacca, Liam Joshua Munn, Kim Onah, Chloe Savit, Andreas Schmidt, Byron Turk, and Nicole Zelka.
The Band features Joshua Zecher-Ross on synths, keyboards and auxiliary instrruments, Felix Herbst on violins, Allison Seidner and David Tangney on cello, Andrew Zinsmeister on guitars, banjo and mandolin, Joseph Wallace on bass, and Joshua Samuels and Gary Seligson on drums/percussion. The album is produced by Zecher-Ross and Oliver (JZRSO Studios), and orchestrations by RSO.
The track list is as follows:
1: "My Life with R. H. Macy" — Kerstin Anderson and ensemble
2: "James Harris" — Heath Saunders and women
3: "The Story We Used to Telll" — Britney Coleman & Victoria Huston-Elem
4: "What a Thought" — Jay Armstrong Johnson
5: "Family Treasures" — Caitlin Doak, Alina Fontanilla, Jessie Hooker-Bailey, Kim Onah, Gerianne Perez, Catherine Ricafort & Nicole Zelka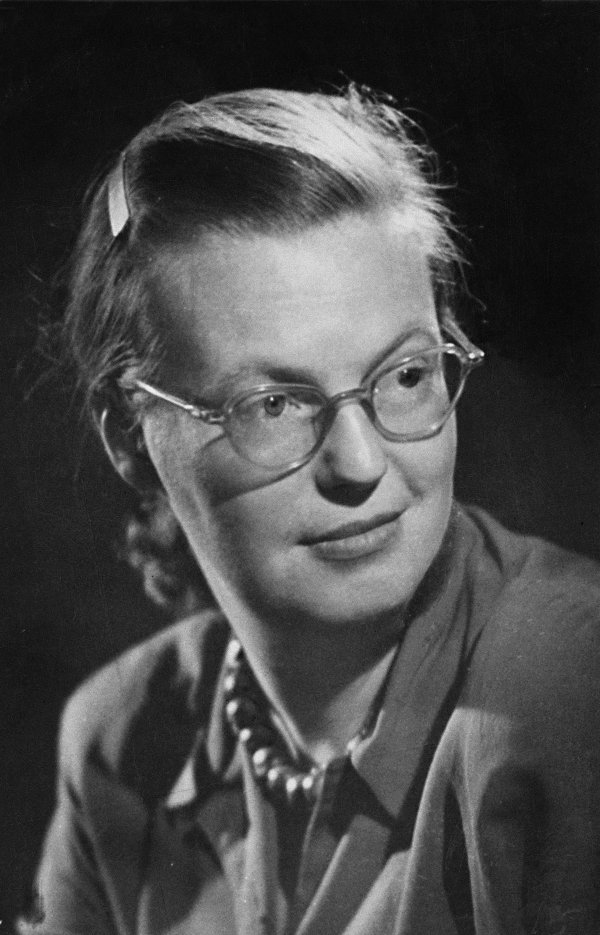 SHIRLEY JACKSON was born in 1916 in San Franciscco and later moved to Burlingame. At university in Syracuse, she met her husband, the future literary critic Stanley Edgar Hyman, with whom she had four children. In 1948 she published her iconic short story "The Lottery" in The New Yorker, sparking furious letters from readers to the magazine. Her novels —— most of which involve elements of horror and the occult —— include The Road Through the Wall, Hangsaman, The Bird's Nest, The Sundial, We Have Always Lived in the Castle and The Haunting of Hill House. Her short story collections include The Lottery and Other Stories, Come Along with Me, Just an Ordinary Day and Let Me Tell You. Shirley Jackson died in her sleep in 1965 at the age of 48.