RSO's ROPE, second in the Dogs Trilogy begun with We Foxes, will premiere as a developmental workshop at Pace University.
The cast will include: Zack Zaromatidis, Ethan Carlson, Chris Isolano, Saidu Sinlah, David Park, Mary Claire Miskell, Bethany Perkins, Aury Krebs, Ian Fairlee, Jonathan Miller, Linnea Sumner, Hanako Greensmith, and Sam Swenson.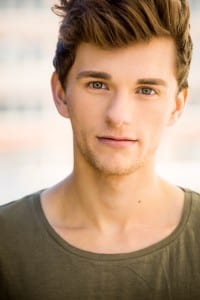 The story of ROPE is as follows: "New York, 1864. They are an unlikely pair: Clay, a gang-thief determined to find life's fortune alone; and Szajda ("Shy"), a ghostly Jew with an Irish accent, blind but possessing a remarkable power.  Yet they become tied at the waist with a length of rope, stuck together on a desperate quest through a war-torn America.  Clinging together with this charmed rope that allows the blind Shy to see through the eyes of Clay, the two young men must escape the vicious gangs of New York and push a path into the heart of the Civil War, where they find the greatest battle of all must be between themselves, brother and brother."
More information will be released soon on performances open to the public.