Beth Williams and Grove Entertainment have commissioned RSO to pen the original musical Rope.
Unrelated to the Hitchcock film of the same title, the story of Rope is as follows:
New York, 1864.
They are an unlikely pair: Clay, a gang-thief determined to find life's fortune alone; and Szajda ("Shy"), a ghostly Jew with an Irish accent, blind but possessing a remarkable power.  Yet they become tied at the waist with a length of rope, stuck together on a desperate quest through a war-torn America.  Clinging together with this charmed rope that allows the blind Shy to see through the eyes of Clay, the two young men must escape the vicious gangs of New York and push a path into the heart of the Civil War, where they find the greatest battle of all must be between themselves, brother and brother.

The show is wholly original and inspired by this photograph: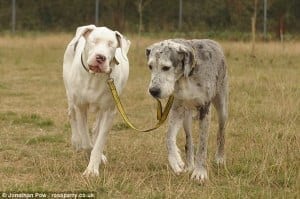 The show is meant to be the second in a trilogy of folk operas set in a time of war.  It will be nearly sung-through and will feel similar in tone to the first of the trilogy, We Foxes.  The shows will be thematically linked and may even share a "universe."  RSO will contribute book, music and lyrics.
Williams and Grove (which is currently producing the Broadway bound Tuck Everlasting, among others) previously commissioned We Foxes.